Friday, November 19, 2010
One of the lovely things about a boiled egg – apart from that cosy oozing deliciously indulgent feeling and the rare joy of that coming from something that isn't a baked item (or a pate, or... hang on, this isn't going to work!) – is its elegant simplicity. Boiling water. Eggs. Done. No weird equipment, no tricky processes, and barely any washing up. Perfect.

And nothing inspires unnecessary attempts at improvements like perfection. So, with that in mind, I bring you...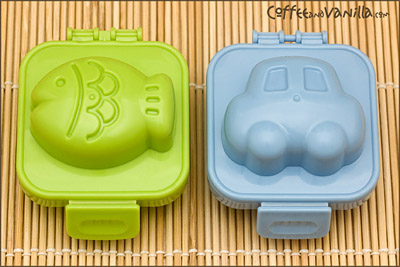 Picture:
Coffee and Vanilla
The boiled egg mold. Because you can't just have a perfect boiled egg when you can have a perfect boiled egg disguised as a fish. Or a car. Like this...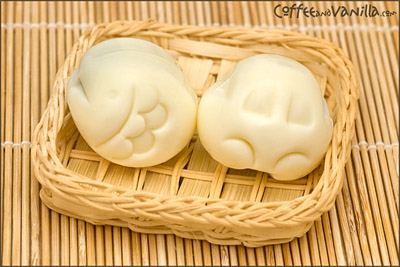 Picture:
Coffee and Vanilla
I'm torn – I love unnecessary kitchen gadgets as much as the next penguin (especially cute ones), but I can't help but feel that not it detracts from that elegant simplicity. And portability. And, more importantly, creates
more washing up
– oh no!
Although it was interesting to learn that they are used
after
the eggs are cooked – more like a press than a mold, perhaps. I do wonder whether they have potential in shaping uncooked buns – like those hedgehog buns, maybe?
This one
even more
process and
even more
washing up. But the results are cute...
Pictures:
Nico
via
Just Bento
And, in case you want to nest food niches inside other food niches, just like a set of culinary matrioska, there are also
egg molds for quail eggs
. As to whether there are any for ostrich eggs, I'm still on the hunt...
Picture:
The Food Pornographer